About Us
Here at Rainbow Dragon, we sell a variety of poi, hoops, diabolo, devilsticks and staff, along with a wide range of other juggling and circus props. All our equipment is either made by Rainbow Dragon or sourced from environmental and ethically aware companies.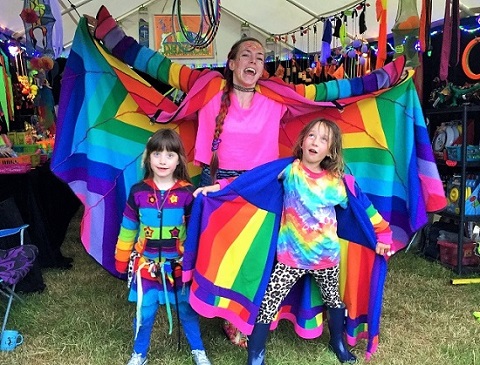 Rainbow Dragon
travel around the UK summer festival circuit, with our interactive circus stall. At these festivals the Rainbow Dragon team give free demonstrations and workshops, confident that as many people as possible should discover the wonders of playing with circus props. Please check our
Facebook Page
for our latest festival calendar.
You can also shop online with us, through
eBay
and
Etsy
(selected products only).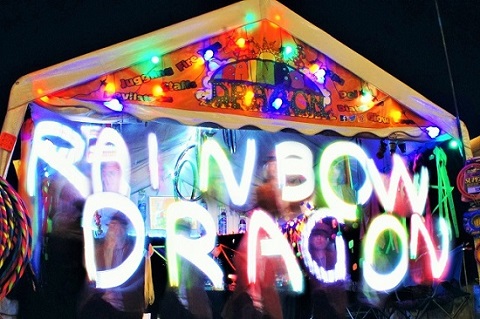 Over the years, Rainbow Dragon has attended: Big Chill, Secret Garden Party, Blissfields, Glade, Beautiful Days, Glastonbury, Boomtown, Bearded Theory, Nozstock, Illusive, Y-Not, Global Gathering, and many other splendid festivals.
We are a very interactive stall, offering demonstrations and interactive lessons throughout each festival. We always have plenty of juggling props available for people to play with, with no pressure at all to purchase... We have a 'come and play, no need to pay' policy.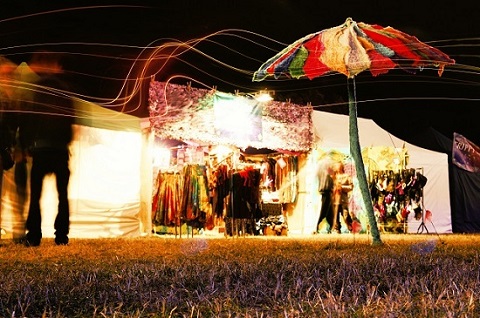 We pride ourselves on our customer satisfaction, friendly attitude and the bright, colourful Rainbow Dragon experience.